Thermoteq Ltd is a specialist in design, supply and installation of commercial kitchen equipment, bakery equipment and restaurant kitchen equipment. We provide quality catering equipment to leading restaurants, hotels, coffee shops, bakeries, butchery, & institutions throughout Kenya and East Africa at large. Our equipment is imported from well-known brands and is customized for our local market.
Thermoteq's experience and expertise in kitchen design and catering engineering set us apart in the food service industry. Our design and planning departments are focused on meeting clients' requirements. We do this by designing modern, functional kitchens and custom designs that will serve their present and future needs.
Kitchen Equipment
Our architect work with the client from stage one of a project, advising on the designs, cost, to specification and tender. These include:
Cooking equipment
Preparation
Refrigeration service
Warehousing equipment
Ventilation
With a highly skilled and experienced professional team of , we are equipped to undertake projects of any size. From small-scale remodeling to large-scale renovations, our focus is always on quality as a kitchen equipment manufacturer.
Commercial Kitchen Equipment Services
Commercial kitchen equipment services are essential to ensure that your kitchen operates efficiently, safely, and with minimal downtime. These services are typically offered by our specialized technicians. Main commercial kitchen equipment services include:
Installation
Professional installation is crucial to ensure that your commercial kitchen equipment is set up correctly and safely. Improper installation can lead to operational issues and may void warranties.
Maintenance
Regular maintenance is necessary to keep your equipment in top working condition. This service involves inspecting, cleaning, and servicing the equipment on a scheduled basis to prevent breakdowns and extend its lifespan.
Repairs
When equipment malfunctions or breaks down, quick and effective repairs are essential to minimize downtime and keep your kitchen running smoothly. Reliable service providers can diagnose issues and perform necessary repairs.
Cleaning and Sanitization
Commercial kitchen equipment requires thorough and regular cleaning to maintain hygiene standards. Professional cleaning services can help ensure that equipment is sanitized and free from grease, grime, and food residue.
Calibration
Calibration ensures that equipment, such as ovens, thermometers, and scales, provide accurate readings and consistent results. Regular calibration is vital for maintaining food quality and safety.
Emergency Services
Some service providers offer emergency repair services to address unexpected breakdowns outside of regular business hours. This helps prevent prolonged disruptions to kitchen operations.
Retrofitting and Upgrades
As technology advances, retrofitting or upgrading your equipment can improve energy efficiency and functionality. Some service providers can advise you on cost-effective upgrades that align with your needs.
Exhaust System Cleaning
Commercial kitchens generate a significant amount of grease and smoke, which can accumulate in exhaust systems. Regular cleaning of exhaust hoods and ducts is crucial for fire prevention and maintaining proper ventilation.
Safety Inspections
Periodic safety inspections are necessary to identify potential hazards and ensure compliance with safety regulations. This helps prevent accidents and ensures a safe working environment for your staff.
Training and Education
Some service providers offer training and educational programs to help your staff operate the equipment correctly, reduce the risk of accidents, and optimize efficiency.
When choosing a commercial kitchen equipment service provider, look for reputable companies with experience in servicing the specific equipment you have. Check for certifications, customer reviews, and their responsiveness to service requests. Establishing a maintenance and service schedule can help you stay on top of equipment care and prevent major issues from arising. Thermoteq Ltd is a leading kitchen equipment manufacturer in East Africa.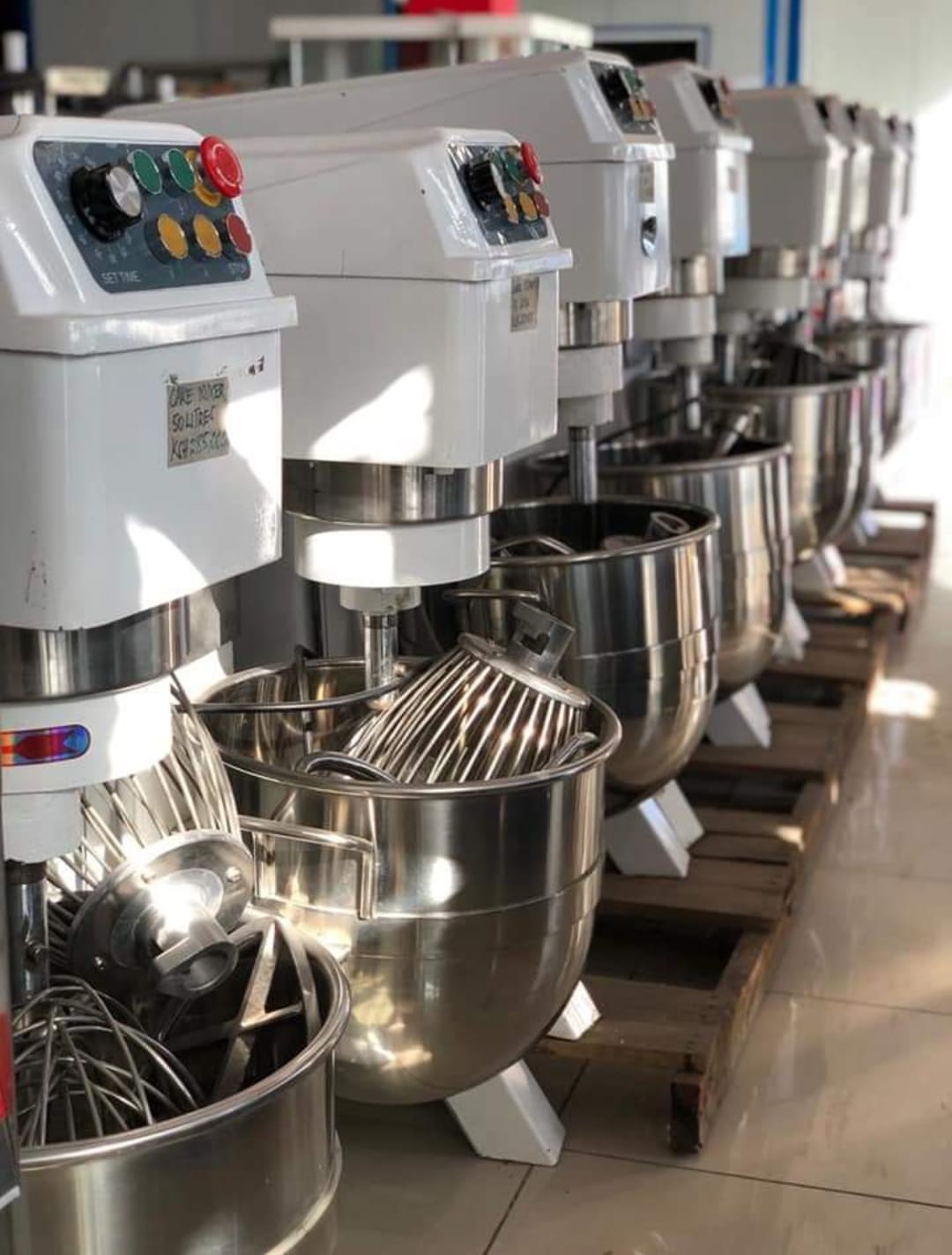 Check out Our Featured Projects here.